Our video production team at InnerAction Media is always prepared to take on any and every project that comes our way.
Most of the time, the planning and preparation process is often very similar between projects. We typically prepare by doing things such as location scouting, pre-interviews, writing scripts, creating itineraries, shot lists, etc.
However, recently, we worked on a project for The West Virginia Small Business Development Center (WV SBDC) that proved to be very different from the work we typically do here at IAM.
The West Virginia Small Business Development Center explains that they are an organization that has "helped construct a statewide ecosystem to foster the spirit, support and success of thousands of entrepreneurs and innovators." The WV SBDC is a statewide network that provides tools, training and connections for successfully starting and growing a small business.
The WV SBDC hired our team at IAM to help them create a visual campaign with videos and photos to help promote and encourage people to start shopping at small local businesses in West Virginia again as the state began to reopen after the pandemic.
The foundation for this project was built around four words on a bright red window sign — "Come in, we're open."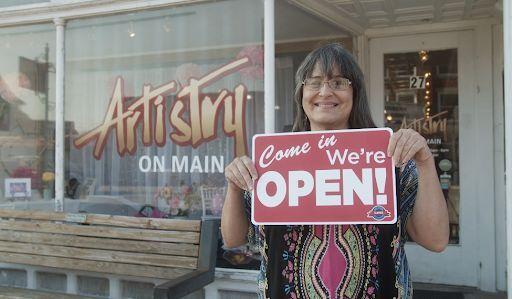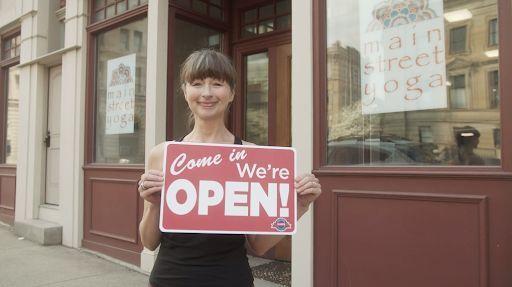 On the surface, these words have an obvious message. However, as our team traveled across West Virginia and had the opportunity to talk with many of the small businesses and owners we were featuring, we learned that those words actually meant something different and unique to everyone.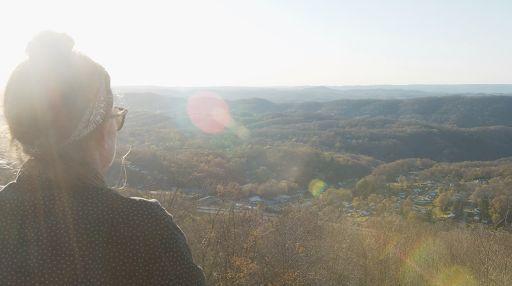 Part of what made this project unique was the extensive amount of planning and coordination that our Video Producer, Liza Heiskell, had to do in advance. I firmly believe that a majority of the reason why our trip went so smoothly was because of her diligent planning and highly detailed itinerary.
Because of her preparation, we were able to efficiently capture videos and photos of more than 25 small businesses all across the state of West Virginia in only three days!
On the technical side of things, one of the biggest challenges we had to plan for was transferring and backing up our footage throughout the trip. We needed to stay organized with this process because of the amount of footage and photos we had. We were able to accomplish this and stay organized by backing up all of our media every night to an external hard drive.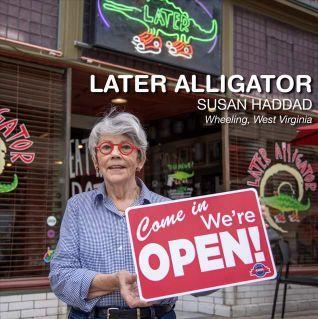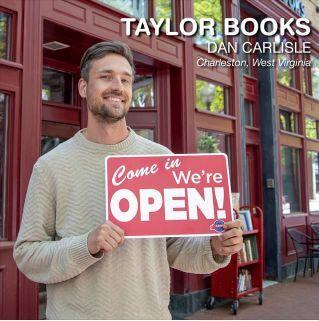 Another aspect of this project that I found interesting was that our team truly had no idea what to expect from many of the businesses until we got there. It never ceased to amaze me just how many times we would arrive as total strangers, and by the time we left, we felt like family. Many small business owners even shared the story of their entrepreneurial journey with us, which was incredible to hear.
Watch the finalized video below!
Overall, this project was truly unique and could've been extremely challenging for a variety of reasons. However, in the end, everything seemed to come together ideally, primarily because we had prepared so diligently in advance!
Our team at IAM diligently works to make your video dreams come true. If you have any questions or would like to learn more about our process, feel free to reach out — 304-241-4959!