Two Affiliate Marketing Mavericks Launch New 30-Day Challenge. Try the free Quiz
A team of experienced marketers have released a new affiliate marketing program for beginners. The program takes participants through a…
---
A team of experienced marketers have released a new affiliate marketing program for beginners. The program takes participants through a proven method to success from starting out in the industry to sustaining a successful marketing business.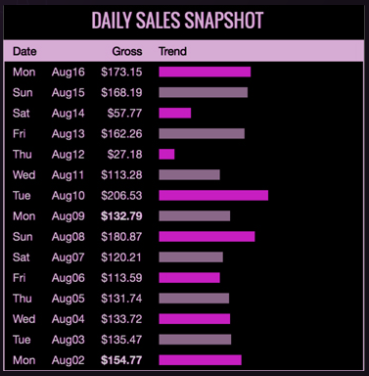 Houston, United States – October 26, 2021 —
Affiliate marketing experts Alain Diza and Igor Kheifets have announced the launch of their latest marketing course. The course content focuses on helping students build a home business to find financial freedom.
More information is available at https://alain-diza.com/quiz
With the global pandemic continuing to place restrictions on certain industries, more people are turning to product marketing as a way to secure a source of income without the need to leave their homes. This flexibility allows for a scalable and sustainable revenue stream.
Recent industry studies have shown that affiliate marketing now makes up as much as 80% of the advertising market. This type of marketing utilizes the power of word-of-mouth advertising to sell products. Entrepreneurs are paid to promote various items by third-party manufacturers, using multiple channels to deliver high-value offers to customers.
Alain Diza and Igor Kheifets offer course participants a method that does not rely on marketing fads or short-term techniques. Participants receive an overview of the affiliate marketing landscape and can take in a safe and professional environment.
Unlike many other training programs, Diza and Kheifets present factual information that does not rely on traditional gimmicks or get-rich-quick schemes. Instead, the pair focus on using their combined years of experience to coach struggling marketers to find success in the industry.
Created for marketers new to the industry, Diza and Kheifets' website features a quiz designed to answer aspiring marketers' chief questions and concerns. The program walks participants through these and many other common questions including how to find success in affiliate marketing without a massive social media following. Even for those who know other forms of marketing or advertising, the program is a bridge into the affiliate marketing industry.
With the latest announcement, Alain Diza and Igor Kheifets continue their commitment to helping marketers in the US build home-based businesses without having to set up a website, become a social media influencer, or invest in content-heavy blogs.
A spokesperson for the program said: "If you're new to affiliate marketing, you're probably wondering how long it will take before you start seeing some income from your efforts. This program will walk you through the ins and outs of the industry so you can start on your journey to sustainable passive income."
More information on the Diza and Kheifets affiliate marketing program is available at https://alain-diza.com/quiz
Contact Info:
Name: Alain Diza
Email: Send Email
Organization: Alain Diza
Address: 20 East Greenway Plaza Suite 650, Houston, TX 77046, United States
Website: https://premiumtrafficsource.com/
Release ID: 89050448
COMTEX_395841951/2773/2021-10-26T13:01:06